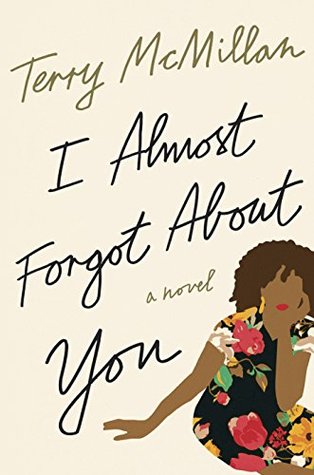 I must say I'm on the fence with Terry McMillan's latest
I Almost Forgot About You
. I want to give this 2-stars but I can't ignore how entertaining the drama is. I loved
Waiting to Exhale
,
Disappearing Acts
, and her other most recent
Who Asked You?
. Let's start on the bright side.
Georgia Young is a successful optometrist who appears to live the life. The mother of two is seemingly happy with great friends and a booming practice yet she's still finds that something is missing. After coming to the realization that she wants something more, Georgia decides to embark on a quest that will break the dull routine she's found herself in. She decides it's time to sell her property and maybe reconnect with past love interests.
I totally dig the idea of meeting with past loves to see how they've turned out. To find if the time we spent together made them better or worse for wear. I totally applauded her for being fearless and willing to walk away from the comfort of the day to day. This journey is what initially sparked my interest and why it failed for me.
There seemed to be more drama going on, which I love, but felt totally took away from a story that could have been truly inspiring. Maybe the point is that you really can't walk away from it all when you want to, but I hoped so much to be relieved of the daughters' drama, the ex-husband loathing. the best friends that have their own secrets, and anything else that hindered this journey.
Suffice it to say, I almost forgot the plot because there was just too much going on. I usually enjoy McMillan's work but
I Almost Forgot About You
totally fell flat for me. There is much to be entertained by, but I wanted something more like our protagonist. I just didn't find it here. ***
Copy provided by Crown Publishers via Netgalley